The Escape Room (GRACED Women's Ministry)
Sunday, November 10, 2019 from 7:00 PM to 10:00 PM
Event Information
CLICK HERE to make your registered payment of $20 for The Escape Room!
Pay via cash app at $cityofdavidchurch or via PayPal at give@cityofdavidmovement.com or by clicking the link above! Pay via cash/credit at any City of David service or event!
Don't forget to put Escape Room and your name in the notes!!!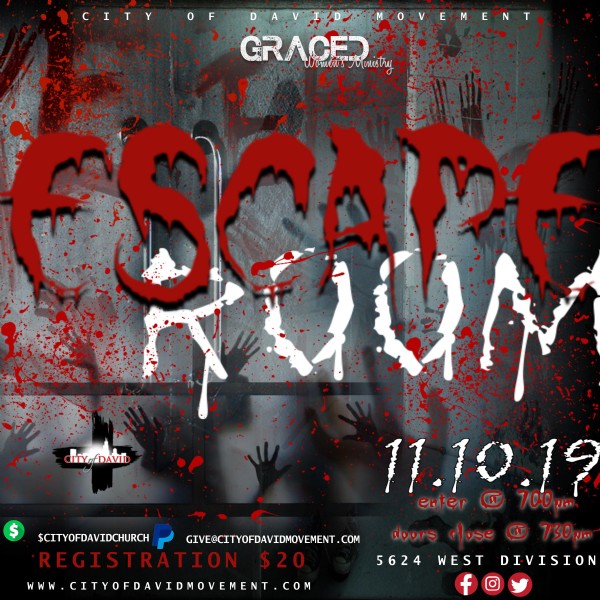 Event Location
City of David Movement • 5624 W. Division St. • Chicago, IL 60651 • US
Contact Information
Contact: Admin
E-mail: